Welcome To CLEAN AIR Force of Central Texas
The Mission:
The mission of the CLEAN AIR Force of Central Texas is to (1) be a liaison among all stakeholders, (2) coordinate the air quality planning of the private sector, (3) provide a forum for public discussion, (4) educate the public on air quality issues, and (5) manage air quality improvement programs in Central Texas focused on motivating the citizens, businesses and governments of this region to take actions to reduce air pollution to protect public health and the health of our economy.
---
Sign Up For Ozone Action Day Alerts
To report a smoking vehicle call 512-343-SMOG (7664)
CAF Ozone Season PSA

Austin Air Quality Forecast

---
What's New
TCEQ Links
This information is available on the TCEQ website. These links will open in a new window.
Map of Current Ozone Levels
Today's Air Quality Forecasts
8-Hour Ozone Data
Background Information
What is ozone? How does air quality affect me and why is it important? (More)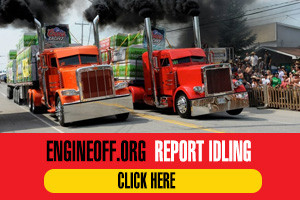 Awards
EPA Clean Air Excellence Award - 2015
Austin Chamber Greater Austin Business Award — 2014; and 2010, 2011, 2012, 2013 & 2015 Finalist
Keep Austin Beautiful, Community Involvement Award - 2012
TCEQ Texas Environmental Excellence Award— 2009, 2010, 2012, 2013 & 2014 Finalist
City of Austin Environmental Excellence Award—2011
Texas Nonprofit Excellence Award for Best Collaboration—2011
Austin Business Journal Going Green Award for Best Green Nonprofit—2010
Commute Solutions Innovative Award